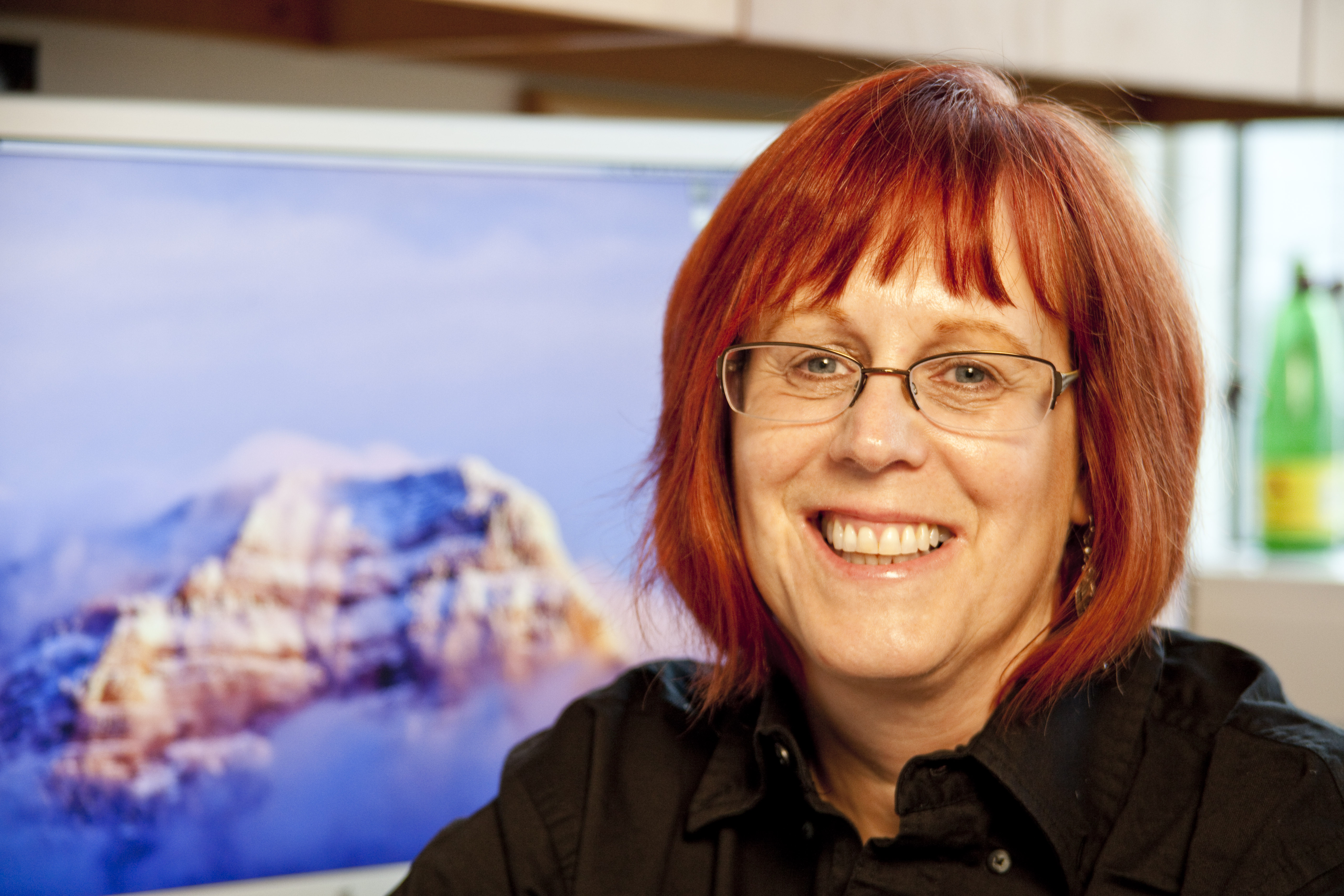 Karen Green
Communications Director
I am a science and technology communicator with 20 years experience in advanced tech and science settings and nearly 30 years in university settings. I've also been a newspaper journalist and a freelance marketing and PR consultant for tech startups. I'm an experienced writer, editor, media relations professional and have led the development of many complicated websites. I've led communication teams that varied in size from two to 14 people and enjoy mentoring students and young employees. In my free time, I like to cook great food, listen to great music, swim, attempt to do yoga, and visit cool spots in the beautiful state of North Carolina and beyond. One of my unfulfilled dreams is to write a (successful) children's/preteen novel.
---
Education
University of Illinois at Chicago: M.A., Communications (focus: multicultural organizational communications)
Northern Illinois University: B.A, Journalism
---
Collaborations and Current Projects
Communications lead for:
National Consortium for Data Science
South Big Data Hub
iRODS and iRODS Consortium
Member Data + Women + Triangle meetup group
Chair, RENCI Diversity Committee
Chair, RENCI Internal Communications Committee
---
Writing Samples
---
Awards
Ad Club of Champaign-Urbana (2004): Best use of scientific visuals (Gold Award); Best copywriting, team effort (Silver).
Master Communicator Awards (2002): Awards of Excellence: Public Relations Brochure/Flier (two awards); Award of Merit: Public Relations Brochure/Flier.
Master Communicator Awards (1998): Award of Excellence: Access Online website; Award of Merit: Design, Access Online website; Award of Achievement: PR, External Project.
Illinois Extension Professionals for Youth Education (1994): Best News Story, Team Entry.
Northern Illinois Newspaper Association (1986): Best Science Story.
 James S. Copley Ring of Truth Award (1984): Best Feature Story.
 UPI Illinois Newspaper Awards (1981): Best Column Writing.
---
Professional Memberships
International Association of Business Communicators (IABC)
American Association for the Advancement of Science (AAAS)
National Association of Science Writers (NASW)
Science Communicators of North Carolina (SCONC)
Society of Technical Communicators (STC)
Council for the Advancement and Support of Education (CASE)