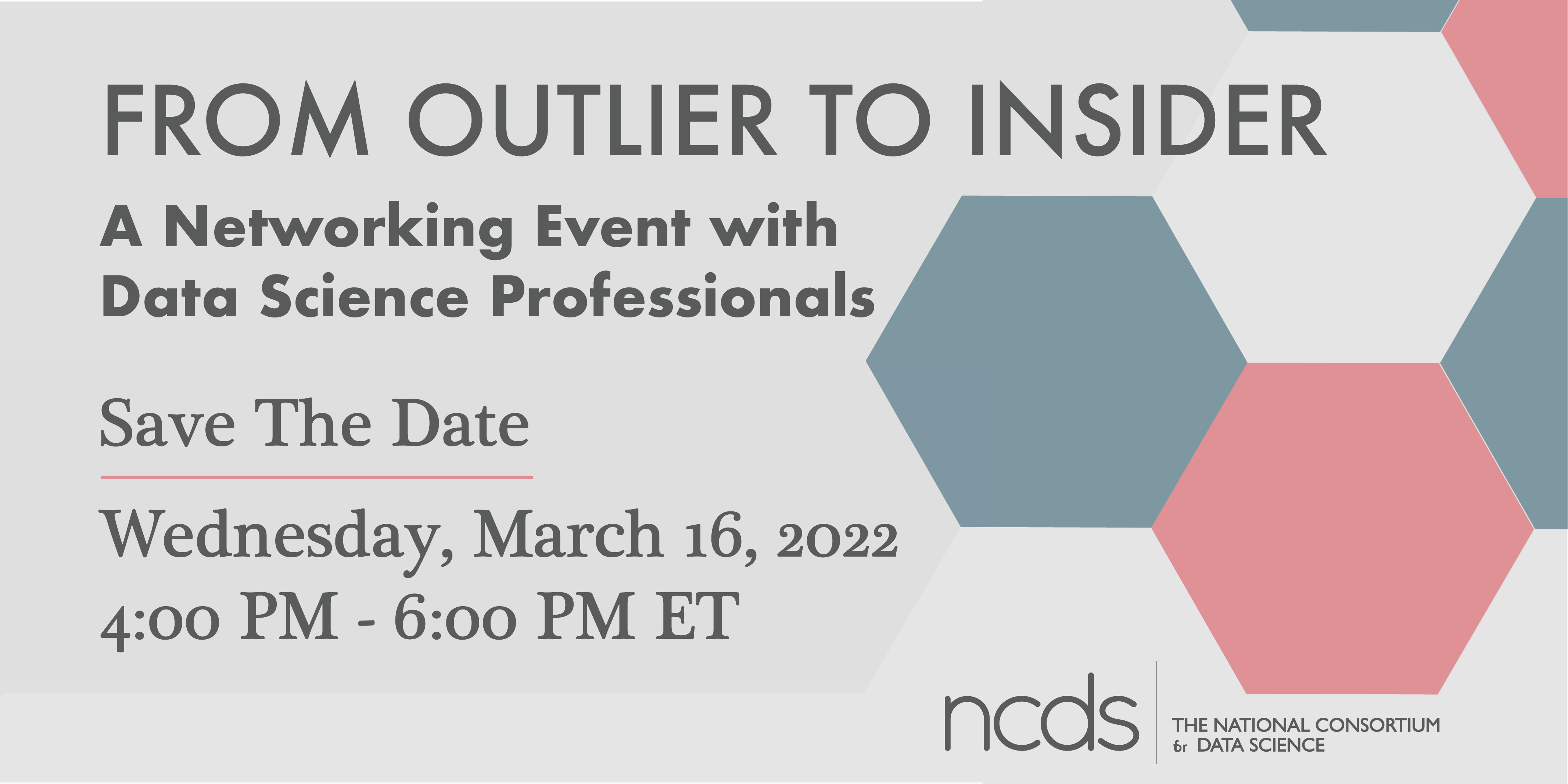 The National Consortium for Data Science (NCDS) will host a networking event for students from around North Carolina interested in careers in analytics and data science.
Don't miss this opportunity for one-on-one conversations with employers seeking your skill set, project experience, and motivation to push the needle forward in data science and data analytics. Join hiring representatives for casual conversations in the lounge area and browse their corporate materials in the booth section of Airmeet. We're scheduling time for "speed networking" as well. What does speed networking at an online career fair look like? During several clearly identified points on the evening agenda, we'll enable the speed networking feature. Attendees who have identified their interest in participating during the networking process will be randomly matched for a live, five minute conversation in Airmeet. Students and employers must sign up for this feature in advance.
Ready to launch or step up to the career you've always wanted in data science? Our career networking event is the place to start. We look forward to seeing you soon.
NCDS members and other employers who attend the networking event will have the chance to interact with and potentially recruit top-tier analytics and data science talent.
The event will begin with a keynote speech from Steven Gustafson, titled "New Data Scientists: How to Succeed and How to Succeed with Them." Dr. Gustafson is a technology executive and scientist with deep expertise in artificial intelligence, data science, industrial applications and leadership. He excels at architecting and building innovative solutions, and is passionate about the intersection of blockchain and AI in industry, and helping organizations optimize their decisions using data, analytics and AI. He has 10+ awarded patents, over 50 peer reviewed articles, and 4 edited volumes.