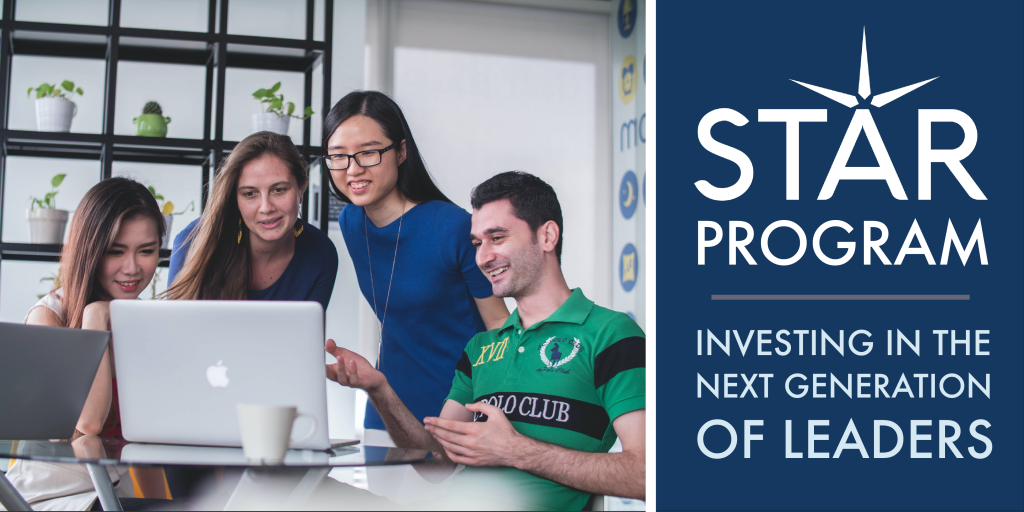 As part of RENCI's mission to be a leader in data science, our team is dedicated to helping the next generation of thinkers bring their ideas to the table, build valuable skill sets, and pursue professional growth. While we've hosted students in several areas of our work in the past, we have recently launched the Student Advancement at RENCI (STAR) Program to provide organization-wide support and resources. We are excited to expand our reach and engage with curious and hard-working young professionals across RENCI's research groups, collaborations, and operations teams. 
"Working as an intern at RENCI has been a meaningful experience to me," said Yifei Wang, Atlantic Wave-SDX research assistant and intern. "Colleagues and supervisors were super patient and helpful while helping me to grow from a student to a professional. RENCI is the perfect place if you want to pursue your academic and career goals."
The new program brings in students from universities across the country, as well as high school students from the Triangle area. Each student is paired with a supervisor and mentor to work with closely during their time at RENCI. This team collaborates in creating objectives for the "STARship" that will meet both RENCI project needs and the student's learning goals. 
"My internship at RENCI has been an extremely valuable part of my studies of computer science," said Mason Hicks, software engineering intern. "Working on projects under the team at Chameleon has allowed me to get hands-on experience applying concepts from my studies to real systems and scenarios."
In addition to gaining skills and experience in a real work environment, interns will have opportunities to network with staff at RENCI events. Those in the program will be given time to build their own network and develop strong relationships by sharing progress updates and success stories with other students.
Our work spans several subjects and fields, and we aim to give students the opportunity to explore the breadth we have to offer. Previous opportunities have involved:
Dashboard development and support
Grant writing and research
Software development
Web application construction
Project management
Cloud programming and testing
Communications and social media
Program development and management
Strategic engagement
Additionally, to meet organizational needs and applicant interests, we encourage staff and students to design new opportunities in collaboration with the STAR Program Management Team. 
"I started my internship at RENCI at the beginning of the Fall 2021 semester and I have already had great opportunities to learn more about the grant development process," said Linzy Semon, DEI & grant writing intern. "I enjoy interning at RENCI because of my working relationship with my supervisors; they are always there to offer any help and guidance to make sure I get the most out of my internship. I would recommend this program to other like-minded students or individuals looking to gain industry knowledge while also working in a supportive environment."
To hear about more STARship experiences, please check out our playlist. 
If you would like to learn more about the STAR program, please reach out to the STAR Program Management Team at internships@renci.org. If you are a student interested in interning at RENCI, check out our list of current openings or complete this form to request a STARship. RENCI team members who would like to request an STARship can do so by completing this form.
By Claire Bradley, STAR Program Intern at RENCI