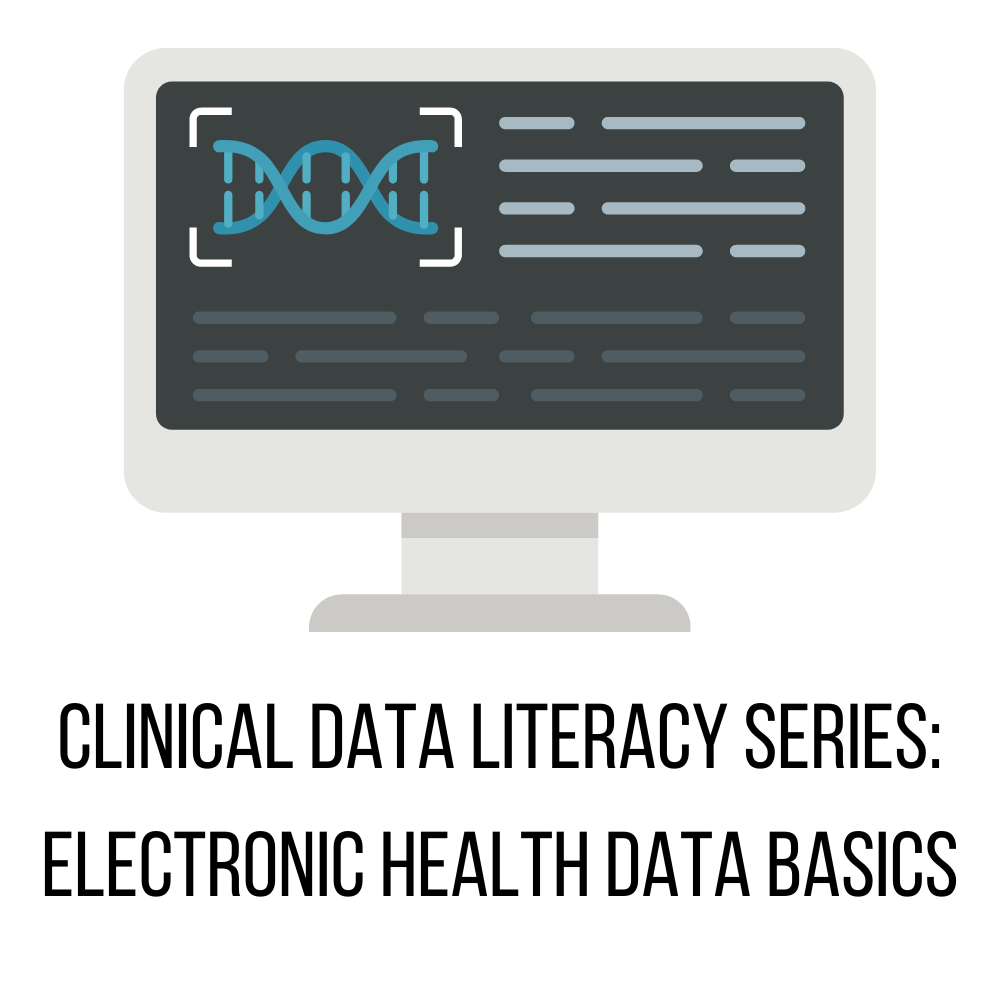 Are you a researcher, clinician, or student who is interested in research using health care data?
Attend the Electronic Health Data Basics seminar series! These presentations will provide an introduction to research with electronic health care data – how it is generated, collected, stored, and analyzed. NC TraCS analysts will be available afterwards for Q&A about your research project.
Wednesdays May 10, 17, 24, and 31, 2023
2:30-4:00pm (in-person (219 Brinkhous-Bullitt) or Zoom)
4:00-4:30pm office hours Q&A with NC TraCS analysts (in-person only at Brinkhous-Bullitt 219)
For more information: https://www.med.unc.edu/ppmh/education/2023-clinical-data-literacy-series-electronic-health-data-basics/.
Taught by the UNC Program on Health and Clinical Informatics (PHCI), NC Translational and Clinical Sciences Institute (NC TraCS), and Program for Precision Medicine in Health Care (PPMH)
Questions? Email precisionmedicine@med.unc.edu