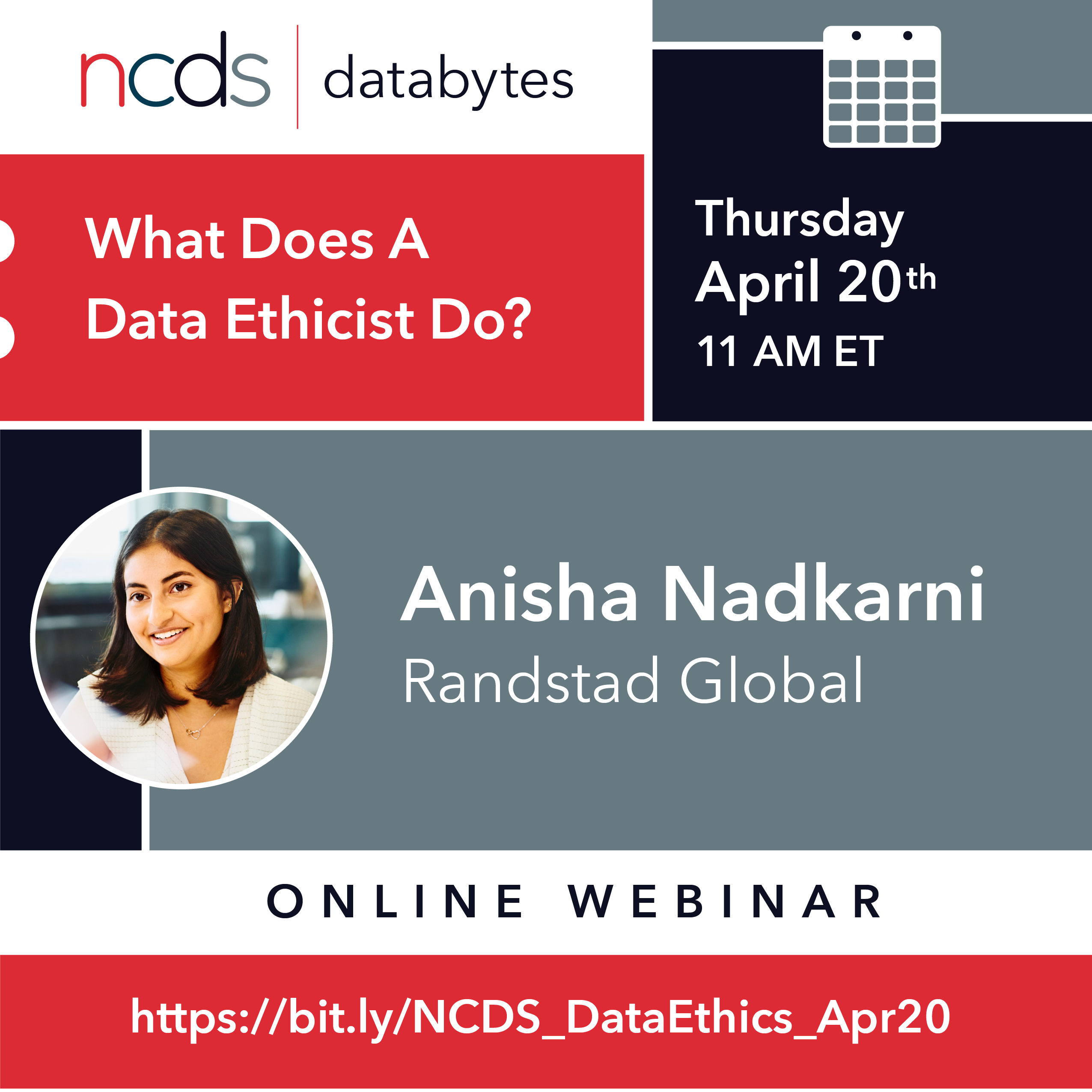 The National Consortium for Data Science (NCDS), is pleased to announce the return of DataBytes, a free webinar series designed to showcase diverse and innovative work in data science.
Data ethics is a growing concern in all industries, especially as issues such as algorithmic bias, informed consent, and privacy become more nuanced. Additionally, with artificial intelligence and machine learning tools gaining traction at a rapid speed, it is more imperative than ever that organizations establish strong ethical guidelines around the data collected from client projects, research endeavors, and business affairs.
Join Anisha Nadkarni, Data Ethics Officer at Randstad Global, on Thursday, Apr. 20, from 11 a.m.-12 p.m. ET, as she walks us through a day in the life of a data ethicist. We'll hold a Q&A session with Nadkarni at the end of the meeting.