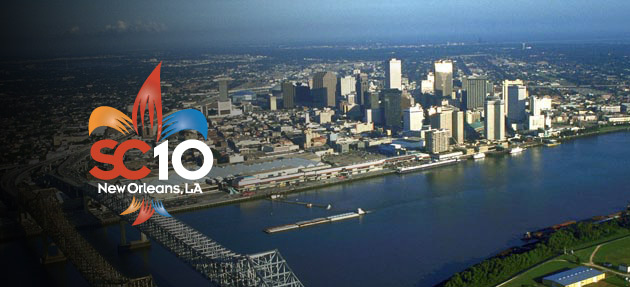 North Carolina research universities will present their latest work in high performance computing, data management and preservation, networking and scientific and information visualization at SC10, the international conference of high performance computing, networking, storage and analysis, beginning at 7 p.m. Monday, Nov. 15.  
North Carolina research will be presented at the RENCI (Renaissance Computing Institute) booth (#4647) on the SC exhibits show floor.  Presentations on projects led by RENCI, the University of North Carolina at Chapel Hill, North Carolina State University and Duke University will be featured. Booth hours are:
Monday, Nov. 15: 7 p.m. – 9 p.m. (Gala Opening)
Tuesday, Nov. 16 and Wednesday, Nov. 17: 10 a.m. – 6 p.m.
Thursday, Nov. 18 10 a.m. – 3 p.m.
For a complete schedule of booth activities, see RENCI SC10 Schedule.