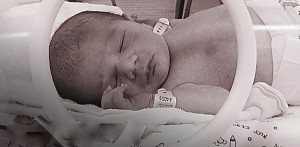 Overview
When patients are checked into a hospital intensive care unit (ICU), they are monitored and given an overall assessment of their likelihood of recovery. The evaluation is helpful in determining which patients are the most critically ill or injured, however, current technology does not enable the ICU to update this initial assessment. Although heart rates, blood pressure and other vital signs are monitored in the unit, an overall continuous assessment that integrates many measurements of vital signs into an overall assessment of the patient's condition is not routinely done. This makes it more difficult for doctors, nurses, and other caregivers to quickly be able to determine whether a patient is recovering or deteriorating.
RENCI is working with Dr. Keith Kocis, an MD in the Pediatrics Department of the UNC School of Medicine, and with collaborators in Biomedical Engineering, Computer Science, and industry to develop new technologies for capturing, managing, integrating, analyzing, and visualizing the vast amounts of real-time data available to make such real-time monitoring possible. Working together, this collaboration has developed highly predictive models of patient outcomes in the pediatric intensive care unit and the children's cardiac care unit. The team is currently working on extending its efforts to develop similar capabilities in the neonatal intensive care unit.
The commercialization of these technologies is being led by a UNC spin out company called Realtromins, Inc. with support from the UNC Kenan Flager Business School. For more information on these efforts, see http://www.realtromins.com/.
Funding
State of North Carolina
North Carolina Research Competitiveness Fund
Collaborators
Keith Kocis, M.D., professor, department of pediatrics, North Carolina Children's Health Center, UNC School of Medicine
Steven Quint, Ph.D., professor, UNC and NC State Univeristy Joint Department of Biomedical Engineering
Dan Kocis, Ph.D., founding member of Realtromins, Inc.
Partners
UNC at Chapel Hill School of Medicine, North Carolina Children's Health Center
Multivariate, Inc.
Realtromins, Inc. (http://www.realtromins.com/)
Project Team
Charles Schmitt, project leader
David Bowman
David Knowles
Michael Shoffner