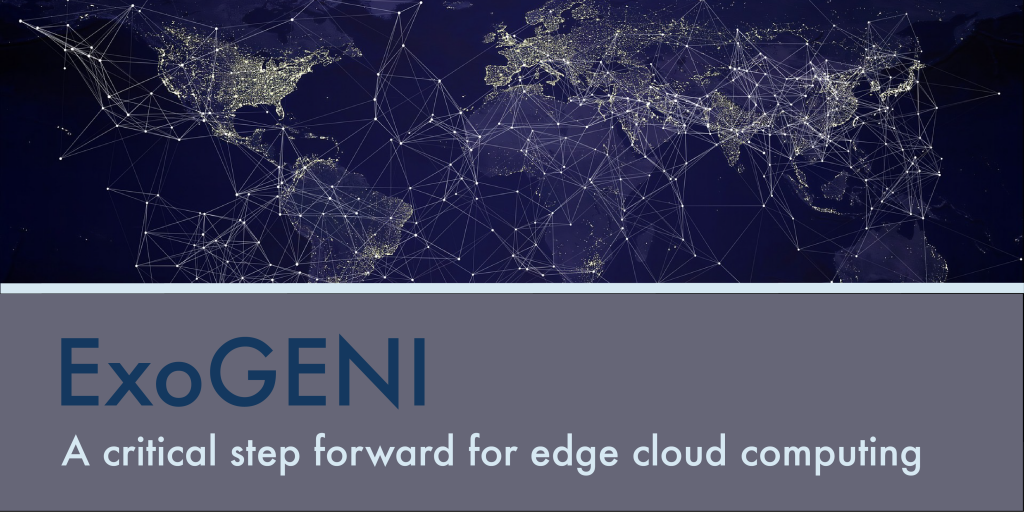 After more than eight years in operation, the ExoGENI testbed is in the process of being decommissioned. RENCI researchers played leading roles in building, maintaining, and expanding the testbed, which provided a full-scale cloud system that thousands of researchers have used to test and deploy cutting-edge applications.
ExoGENI is one of two components that made up the NSF-funded Global Environment for Network Innovations (GENI) virtual laboratory project. Growing out of the need for a system to allow reproducible research involving computer science systems, distributed systems, and protocols, GENI was established to provide an open infrastructure for at-scale networking and distributed systems research and education across the U.S.
The ExoGENI testbed helped to pioneer edge cloud computing. This type of distributed computing uses many small computing installations rather than large, centralized computing resources located in a few places. Edge cloud computing speeds up data processing because computation and data storage is performed closer to the sources of data. Today, this computing approach is used for applications ranging from 5G mobile phone networks to autonomous driving.
Read more…