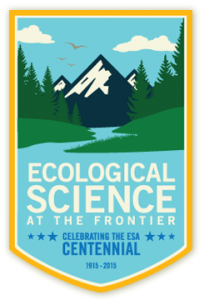 DataNet Tools and Services was the topic of a session at the recent Ecological Society of
America Annual Meeting, held last month in Baltimore.
Chris Lenhardt and Mike Conway presented in the session representing the UNC Chapel Hill-based DataNet Federation Consortium (DFC). Chris is lead of the DFC Facilities and Operations team and is active in RENCI's environmental sciences group; Mike is a senior developer with DFC.
Organized by Amber Budden of the DataONE DataNet project, the session used the IGNITE format: a series of 5-minute, 20-slide talks followed by Q & A. The fast-paced IGNITE talks present forward-looking, unconventional, and/or controversial ideas to spur the audience into questioning their usual assumptions and thinking creatively about the topic. Both of the DFC IGNITE talks challenged the audience to consider how a data management system can provide tools and services for scientists that go beyond simply storing, indexing discovering, and accessing data files. Read more…