Need your data to remain useful and discoverable over its entire lifespan? Metadata is the key.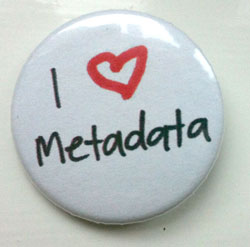 Metadata—or data about data—and its importance in life sciences research will be the discussion topic at an upcoming webinar featuring RENCI's Dan Bedard, Interim Executive Director of the iRODS Consortium, Stephen Worth, director of Global New Business Development Operations at EMC, and Patrick Combes, Principal Life Sciences Solutions Architect in EMC's Emerging Technologies Division.
The webinar—titled Expanding the Face of Metadata in Next Generation Sequencing—takes place Wednesday, May 13 at 2 p.m. and should offer insights for life sciences researchers, bioinformatics specialists, software developers, and IT and research computing experts. To register, click here.